Email Us
TOLL-FREE (888) 284-7733
FAX (206) 283-7795
PURSE SEINE VESSEL OWNERS' ASSOCIATION
1900 W NICKERSON SUITE 320
SEATTLE, WA 98119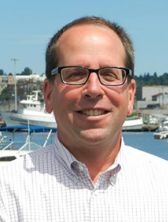 Robert "Bob" Kehoe
Executive Director |
(Please enable JavaScript to view this email address)
Bob has worked for PSVOA since 1997. Before becoming executive director in 2009, Bob was PSVOA's general counsel and was responsible for defending legal claims arising out of the three vessel insurance pools managed by PSVOA. As executive director, Bob works to promote the interests of PSVOA membership at both the state and federal levels, and carries out the PSVOA Board of Directors' policy agenda. Bob was appointed to the Washington Fish and Wildlife Commission in 2013 by Governor Jay Inslee. Bob also is a member of the Executive Committee of the United Fishermen of Alaska. In addition, Bob oversees the administration of the PSVOA managed vessel insurance pools.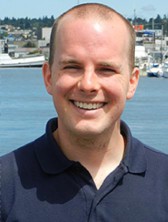 Brian Zuanich
General Counsel |
(Please enable JavaScript to view this email address)
Brian is PSVOA's General Counsel. Brian works on litigation arising out of three marine insurance pools under PSVOA management. He is also available for private consultation on legal matters. Before joining PSVOA in July 2014, Brian worked as a criminal prosecutor in both Washington and Massachusetts. Brian is an officer in the United States Army Reserve JAG Corps and also serves as a pro tem judge in King and Snohomish Counties. He was born and raised in Seattle and currently lives in Ballard with his wife, Jenny, and his young son, Ethan.
Kelley Joyner
Administrative Assistant |
(Please enable JavaScript to view this email address)
Kelley is a recent graduate of Washington State University and joined PSVOA in May 2016. Kelley receives and handles claims arising out of the PSVOA insurance pools, and is the administrative lead for the SVR pool. Kelley is a Ballard local and likes live music, food trucks, and dogs.
Katie Enslow
Administrative Assistant |
(Please enable JavaScript to view this email address)
Katie, a native of Shelton, Washington, joined PSVOA in June 2015. Katie is a graduate of Washington State University's Carson College of Business. Katie's responsibilities include accounting and general office administration. In addition, Katie is the lead staff person for Bristol Bay Reserve. Katie is a volunteer in the Washington Department of Wildlife's hunter education program.